THE DAVIS ISLANDS VIEW NEWSLETTER
Welcome to the January Islands View newsletter. I hope everyone had a wonderful and warm holiday season (particularly if you stayed in town). This month as you prepare for the Pirate Invasion, take a moment to see what is happening in the community. Have a great January and enjoy the Islands!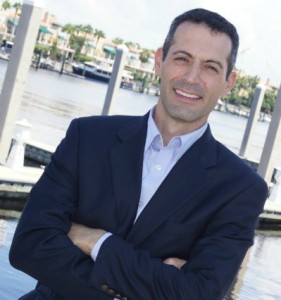 ISLANDS NEWS
Future Butterfly Garden on DI

As you may recall the open space in front of Sandra Freedman Tennis complex was transformed into a Zen garden a few years back. Plans are currently in the works to transform this area into a butterfly garden. More information to follow.
New Civic Association President Elected
The Davis Islands Civic Association Board has elected Dan Pepper to serve as the new president of the association.  Dan had previously served as membership chairman and lead the effort to secure a Hillsborough County Neighborhood Grant that refreshed the Apex greenspace. Congratulations Dan and best of luck!
Tampa Christmas Tree Collection

The City of Tampa Solid Waster department will continue Christmas tree collection until January 15th. Residents are asked to remove all decorations and lights, cut tree limbs to four feet lengths, bundle, and place curbside on their regularly scheduled yard waste collection day.
Davis Islands Civic Association Calendar of Events
With the first meeting of the new year, the Davis Islands Civic Association Board crafted their initial list of great Islands Events and Activities for 2016. To view the calendar of events for 2016 visit DICIVIC.ORG website.
NEXTDOOR.COM – Davis Islands

We saw another large jump in new users this past month from 300 to over 351! Wouldn't it be a great goal to have 1,000 users by the end of 2016. This month's activities related to recommendations for dog and baby sitters, liter on the DI trail, lost animals and much more. Thank you to everyone who has already joined. Register for free at Nextdoor.com/DavisIslands
DAVIS ISLANDS LAND DEVELOPMENT & ZONING ACTIVITY

We thought it would be helpful to keep residents updated on requests made to the City of Tampa for zoning, variance or design changes for properties on the Islands. Each month the City of Tampa publishes these filings for all City of Tampa residents, it is called the C.A.R.E. S Newsletter. Details on the filings can be found by logging into the City of Tampa Online Portal This months requests are as follows:
Design Exceptions Under Review:
DE2-15-47: 40 Adalia Ave (Alternative Fence Design) – 3/3/2015; 10:30am
OUR MARKET ACTIVITY

438 E DAVIS BLVD | DAVIS ISLANDS – UNDER CONTRACT
75 X 100 lot | alley access | $355,000
Value for this property is in the land. See Details

618 COLUMBIA DR | DAVIS ISLANDS – UNDER CONTRACT
2 BD | 2 BA | 1,355 sq ft
Great price and home on Davis Islands. Waterview from your front deck! Call today for a private showing. See Details

168 E DAVIS BLVD | DAVIS ISLANDS – AVAILABLE
2 BD | 2.5 BA | 1,927 sq ft
Must see townhome on Davis Islands has the location, style and price! A must see so call today. See Details

105 HURON AVE | DAVIS ISLANDS – COMING SOON
70 x 143 lot | pool | $450,000
This is a fantastic wide and deep lot with a pool. You can build your dream home or remodel/expand the current home (2 bed/2 bath). The value is in the lot. See Details

171 BARBADOS AVE | DAVIS ISLANDS – COMING SOON
4 BD | 3 BA | Plus Bonus Room | 2,530 sq ft
Beautifully updated home with plenty of indoor and outdoor space!